Overland Trails in North Texas? Retracing the Butterfield Overland Mail Route.
"I took the [dirt] road less travelled." Robert Frost'ish. The open road heals many wounds and this week deserved a therapeutic ride. I packed up Rubi this morning with the usual recovery gear, ancillary parts, emergency "facilities," and a thousand other gadgets, gimmewhichies and doohickies and headed north. 73 degrees and blue skies lay before me a day of endless adventure. Heading up Hwy 287 towards Decatur, Jimmy Buffet blasting out the speakers muffled by the passing wind of an open Jeep cabin, the bucolic hills and pastures soon presented a strange, unexpected woodland landscape known as Caddo-LBJ National Grasslands park.
Offroad in Caddo-LBJ National Grasslands
Never before have my eyes experienced such a parallel to the piney woods of Southeast Texas that I knew as a boy. Thickets of pine, oak and scrub crowded small dirt roads that fought back the progress of time, defended by the occasional previous vehicle who's tracks lay before me like some ancient treasure map pointing in the direction of adventure. Jaw agape, I pointed Rubi down trail after trail of soft, red, dirt roads meandering left, right and back left until ultimately ending at a fork in the road, or cattle guard, which then led to yet another progression of dirt, turns, vistas, and eventually smiles across this spectator. An entire day I could have filled with the beauty of this park, but alas, my itinerary required me to point the sled westward.
Rolling easy down farm to market roads is something of a national treasure to Texans.
Rolling easy down farm to market roads, something of a national treasure to Texans, I passed through small farming villages overtaken by time and technology leaving the shell of a former self like the cicada that molts its exterior, only to move on becoming something entirely new (at least in appearance). I can't help but wonder what sustenance and morsel of life these remaining inhabitants hold to keep them here.
Thomas-Norwood Cemetery to Coca-Cola Road
FM 2265, a narrow spit of asphalt heading west from Alvord, divided cleared pastures of Herford's and crops, eventually leading to a 3 way stop between itself and FM 2127. Turning south provides access to the on-again, off-again Lake Bridgeport and north a circuitous jaunt to Lake Amon Carter. However, look carefully and one barely realizes the third option of going straight onto County Road 1860. The threshold to this tree-lined path appears at first glance to be the parking area for the historical Thomas-Norwood Cemetery. But those who venture forth are quickly rewarded with soft road of the dirt variety. Following a path outlined by those before me, for whom I am genuinely appreciative, I cajoled Rubi down the narrow, dirt and gravel roads, passing along it a varied cross-section of socioeconomic life from popper to baron, and everything in between. At times like these, I'm often struck by the visual queues that distinguish the rich from the poor: the rich often have the same size houses, but the grounds are pristinely kept, each implement in its place, like a catalog of assets at its owners disposal, ready to wield capability for the sole purpose of generating revenue; the poor collect remnants of cars, farm implements, refrigerators, and anything else of perceived value, awaiting the day when plucking the one prized mechanism from their innards will provide repair and spare that week's paycheck. Shifting Rubi into third, then fourth, and finally fifth gear, we cruised down the hard packed road, our only evidence of passing the plume of dust rising behind us like some awakened creature protesting our disturbance.
Butterfield Overland Mail Route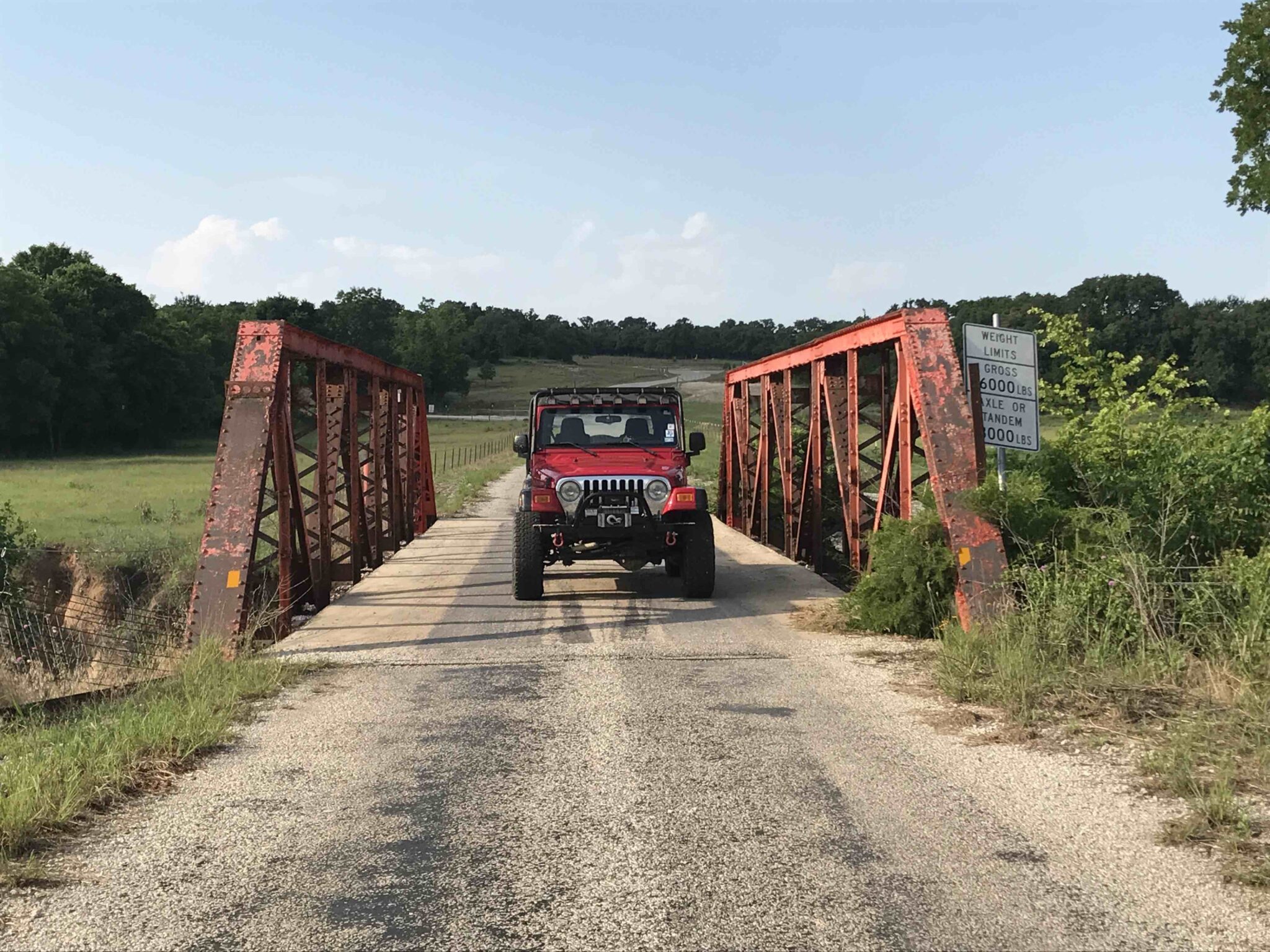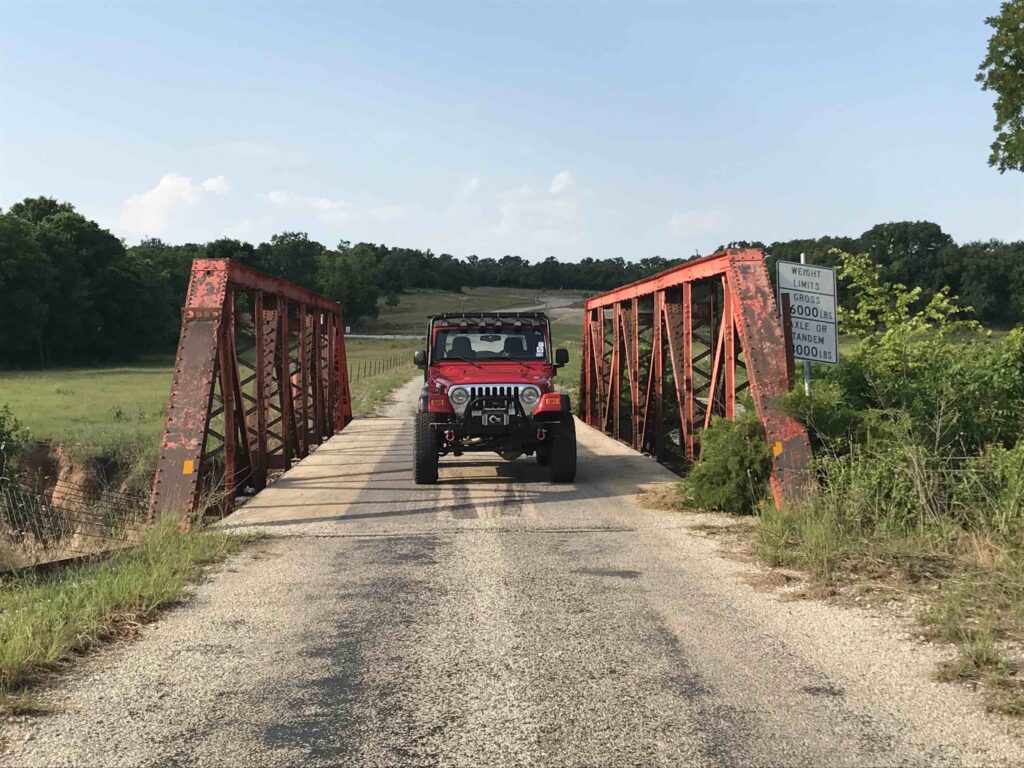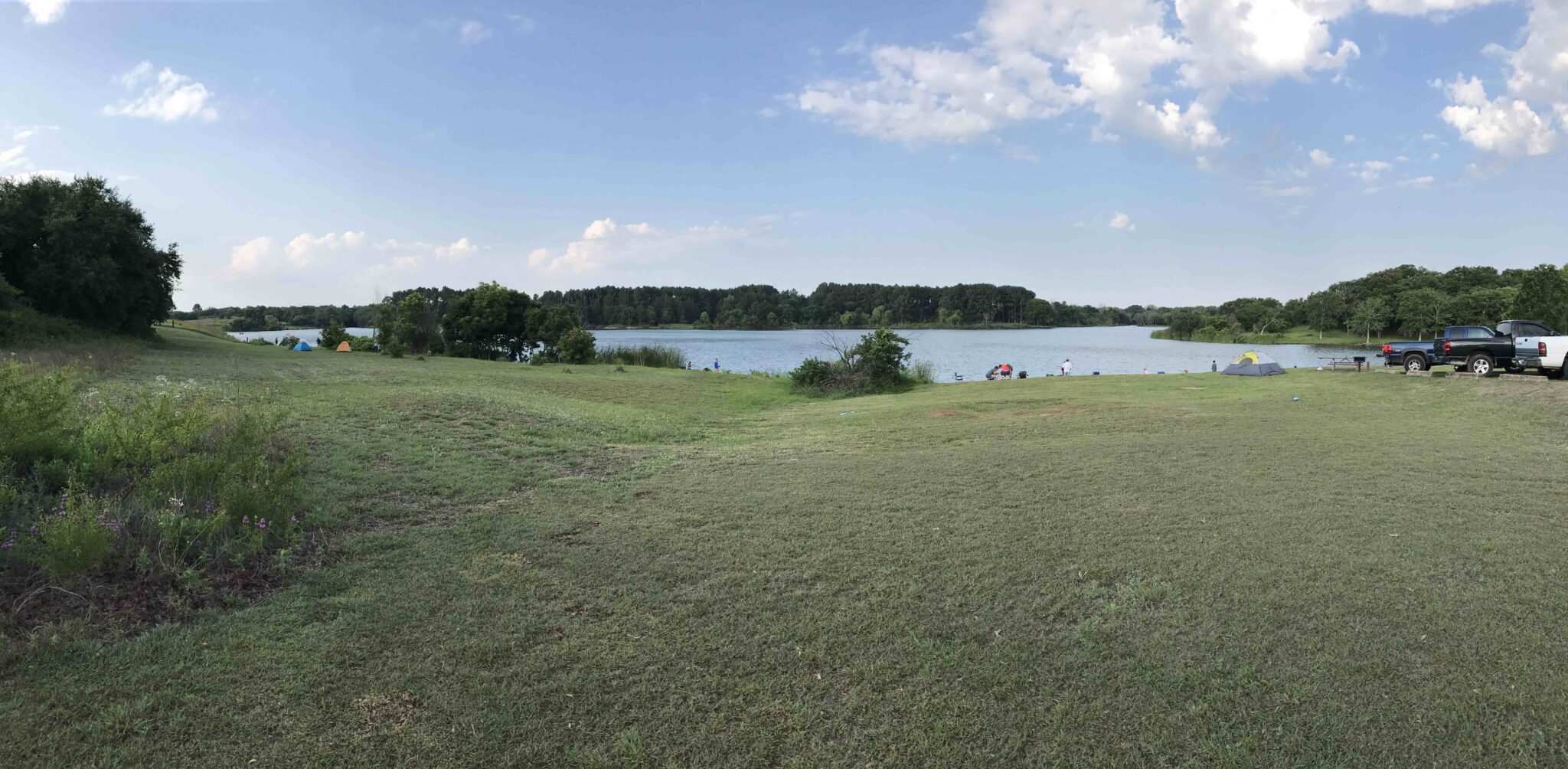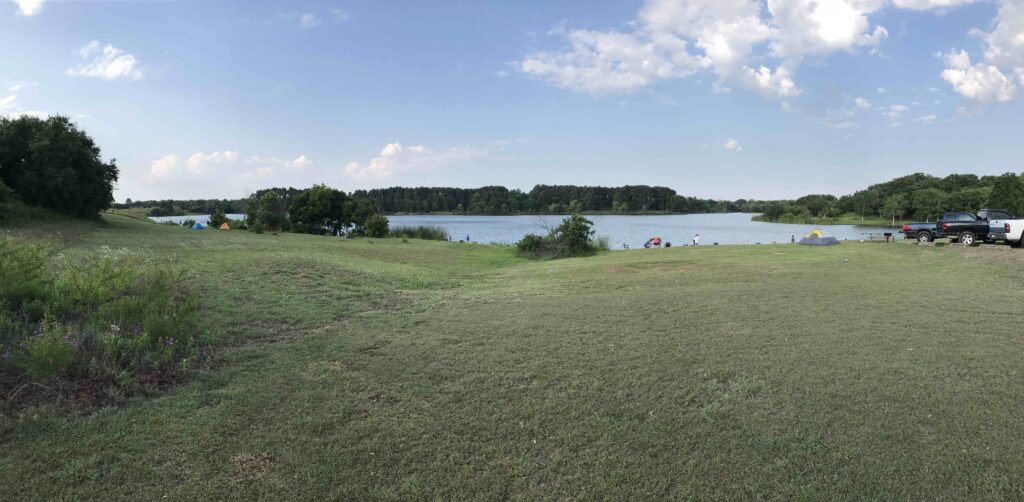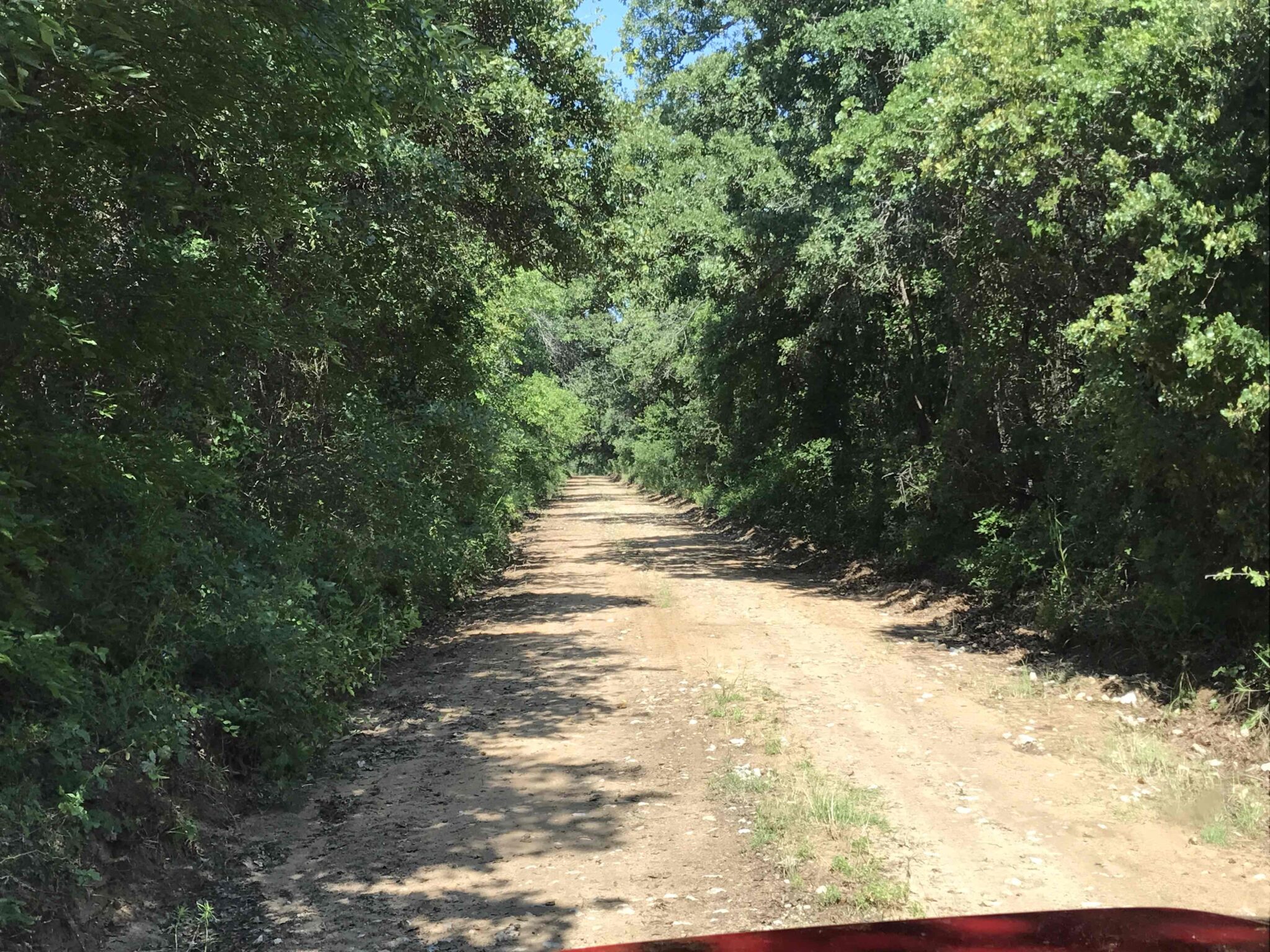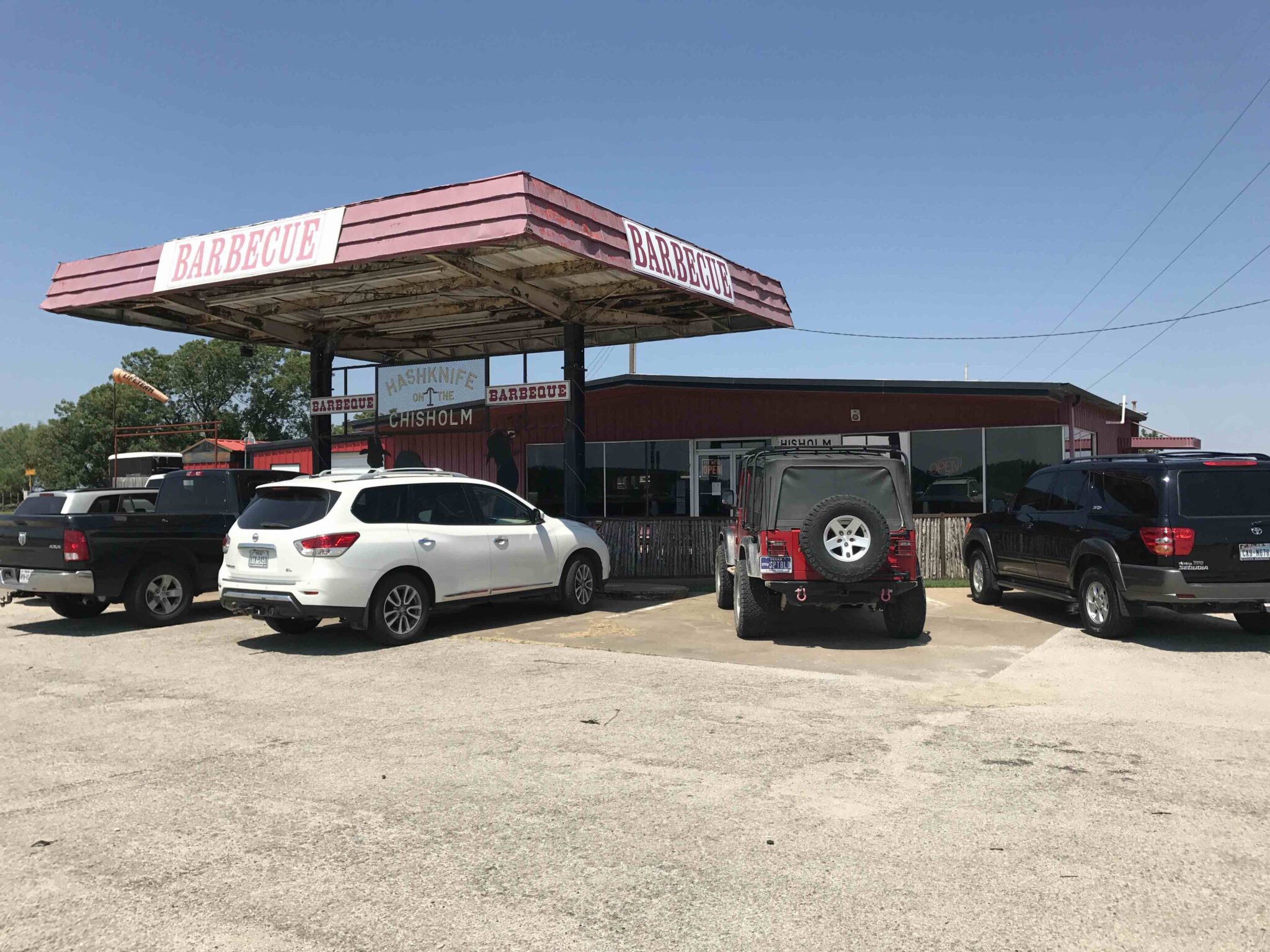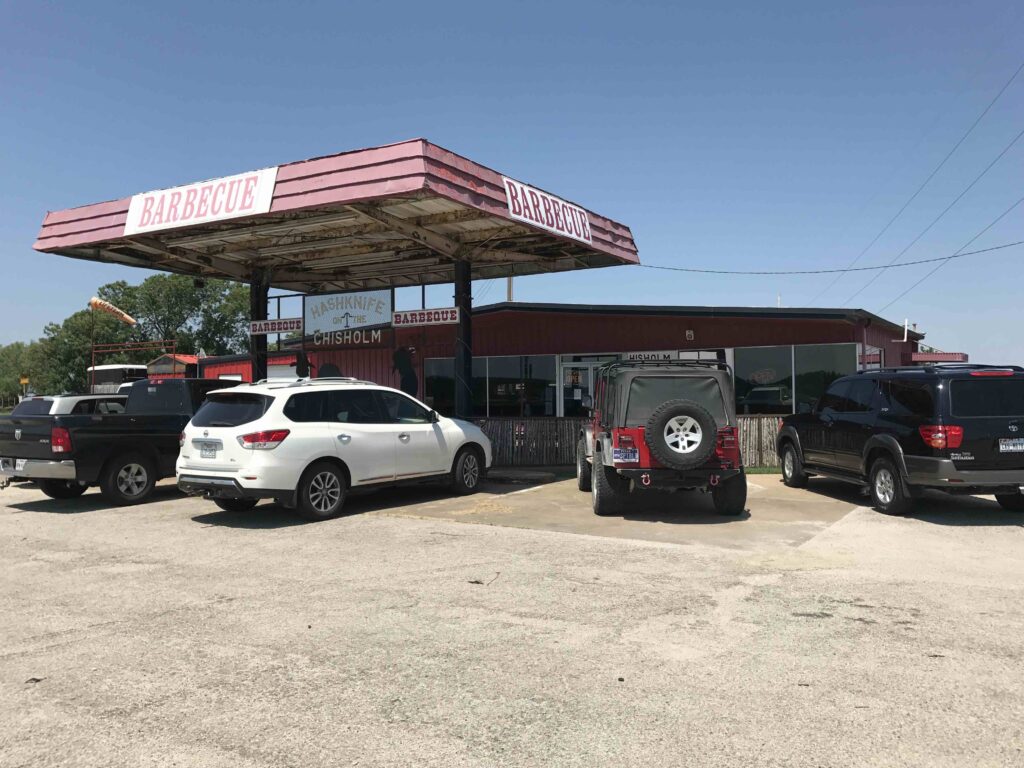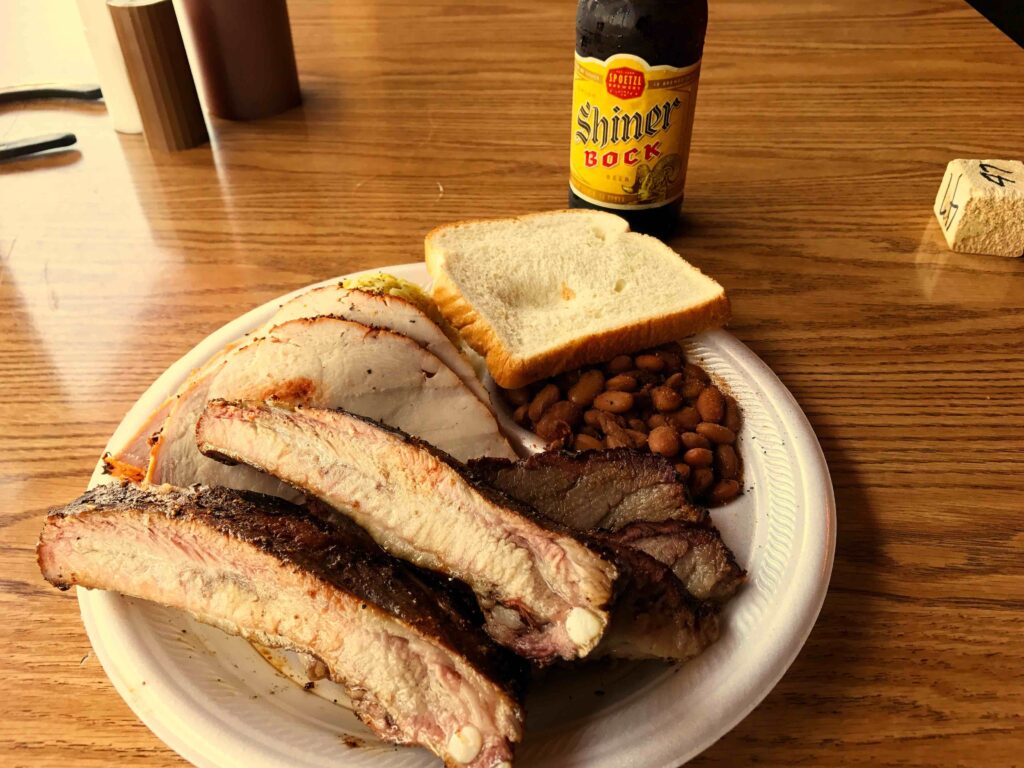 Though the southerly winds provided cooling relief, the cabin inside filled with dust and I was forced to stop and roll down the back window of canvas and clear plastic. It's at times like these, any many, many other times during any given year, that I am truly thankful my Jeep has air conditioning!Having traveled westward by some 20 miles, I entered the town of Cundiff. Some people refer to my adventure today, driving simply for the purpose of experiencing new places, as "overlanding." For this reason, I was struck by the irony as Cundiff was a former stop on the Butterfield Overland Mail route, a stagecoach service in the late 1850's carrying passengers and mail from Memphis, Tennessee westward to San Francisco, California. Cundiff once held a post office, blacksmith shop, several thriving businesses and a cotton gin. Comanche Indian raids in the 1860's and the shifting route of the Butterfield to Jacksboro spelled the eventual demise of this once prosperous township. Today, Cundiff has 45 residents and a surprisingly well established Baptist church. From Cundiff, I turned my iron steed southward down Coca Cola Ranch Road, a graded dirt road topped with a significant volume of gravel, the type that pushes your car left, then right, like a boat sailing at an angle through ocean waves. Coca Cola Ranch Road is relatively long and meanders south-southwest to Hwy 380 where I turned eastward onto a maintained asphalt road. Here, the road provided me with a broad view of my surroundings. Driving the dirt roads requires concentration and focus, but now that I was on state maintained pavement, the zoom lens I'd used on dirt pulled back to a wide view, providing me with Rocky Mountain-like panoramic views of rolling, tree covered hills. It may not actually be prettier than the Rockies, but its views like this that make people claim that Texas can sometimes be a truly beautiful country.A hard right down FM 1156, a surprisingly rocky and rough dirt road through narrow fencelines, and then onto Ellenburg Rd, provided an efficient passage to East Hackley Road that leads to Perrin, Texas.
Small Town Gas Stations
Here, I stopped at the town's gas station – with a single row of three pumps straight out of the 70's, with no hint of today's technological wizardry such as credit card swipes or keypads for loyalty program numbers. No, this gas station had been the same for decades – and the people in it – and it had no use for such modern distractions. Here, the Pirate's Cove gas station was as much a community hall as it was a place for gas, burgers, and a cold bottle of Coke. The gentleman opposite me at the pump was already using it – yes, just one unleaded pump handle per pump stand – so I waited patiently, using the time to stretch my muscles tense from navigating the dirt roads. We struck up a conversation – turns out he worked his career as a machinist at Lockheed Martin in Fort Worth first making bombers, then F16's and lastly the JSF mockup used to win the billion dollar program for Lockheed. Locals have the best insight so I asked for his recommendation on a little barbeque shack I'd heard about called Hash-something or other.
Overland BBQ
"Hashknife… oh yeah, it's good," he said as most ranchers here do in a mellow, understated tone. "6 miles south on the right." Ranchers aren't prone to gregarious superlatives so I took his comments as an endorsement.Hashknife sits in a former gas station with picnic benches in front for patrons ("No dogs on the patio"), with a bar ("No kids on bar stools") and tables inside. The three meat plate, I chose brisket, ribs and turkey with a side of potato salad and pinto beans, set me back $15. The Shiners were ice cold and a few bucks more apiece. The cold beer was a refreshing alternative to the dust I'd been eating for the past two hours. Hashknife cranks out solid 'que. The brisket was tender and moist, with a good bark and smoke ring, while the ribs were meaty, tender, and had a smoky, yet sweet, crust. The turkey and sides were forgettable, but to their credit, I arrived a few minutes after opening so maybe the flavors hadn't yet gelled. This is a local's place for certain – a couple stopped in to say hello to the owner and pitmaster – on their way to Fredericksburg to celebrate their 33rd wedding anniversary. City slickers, most likely visiting local ranches to escape the chaos of the Metroplex for the weekend, were frequent. Their attire of bright fishing shirts and shorts was a sharp parallel to the Wrangler, cowboy hat and boots and starched oxford shirts of the locals.
Every Trip Must End
The day was lingering and I'd promised to return from my adventures by one o'clock, so I charted a path eastward to Fort Worth, passing through the outskirts of Mineral Wells, through Weatherford's quaint town square, and finally back home. The day had been a success if measured on the criteria of finding new, hidden gems, experiencing the beautiful and bucolic back roads of this vast state, meeting new people with different backgrounds and perspectives than my own, and for filling my belly with memorable food. Reflecting on my trip afterwards, I remembered in particular the dirt roads from the day's adventure. At times, I wasn't sure if I was intentionally steering the car, so much as the road and gravel were suggesting my course. The metaphysical nature of this fight between human intention and nature's desire is a poignant reminder for anyone exploring the open road. Some of life's best adventures are often loosely planned and change unexpectedly along the way as suggested by the road before us.