Goblin Valley State Park, located in Emery County, Utah, was created through millions of years of geological processes. The park's unique landscape was formed through a combination of wind and water erosion, along with the gradual deposition of sedimentary rock layers.
Over time, the softer layers of sandstone and shale eroded away, leaving behind harder, more resilient rocks in mushroom-shaped formations known as "hoodoos" or "goblins." These hoodoos have varying sizes and shapes, ranging from a few feet tall to over 10 feet in height.
The park was officially established in 1964 and has since become a popular destination for outdoor enthusiasts (including overlanders), geology buffs, and families looking for an adventure in Utah's unique landscape. Given it's proximity to Moab, Utah (another popular overland destination) you should consider adding it to your Utah trip. It's an otherwordly destination and one that will surely create lasting memories.
Suggested Itenerary:
Observation Point
Explore the Three Valleys
Explore a Hiking Trail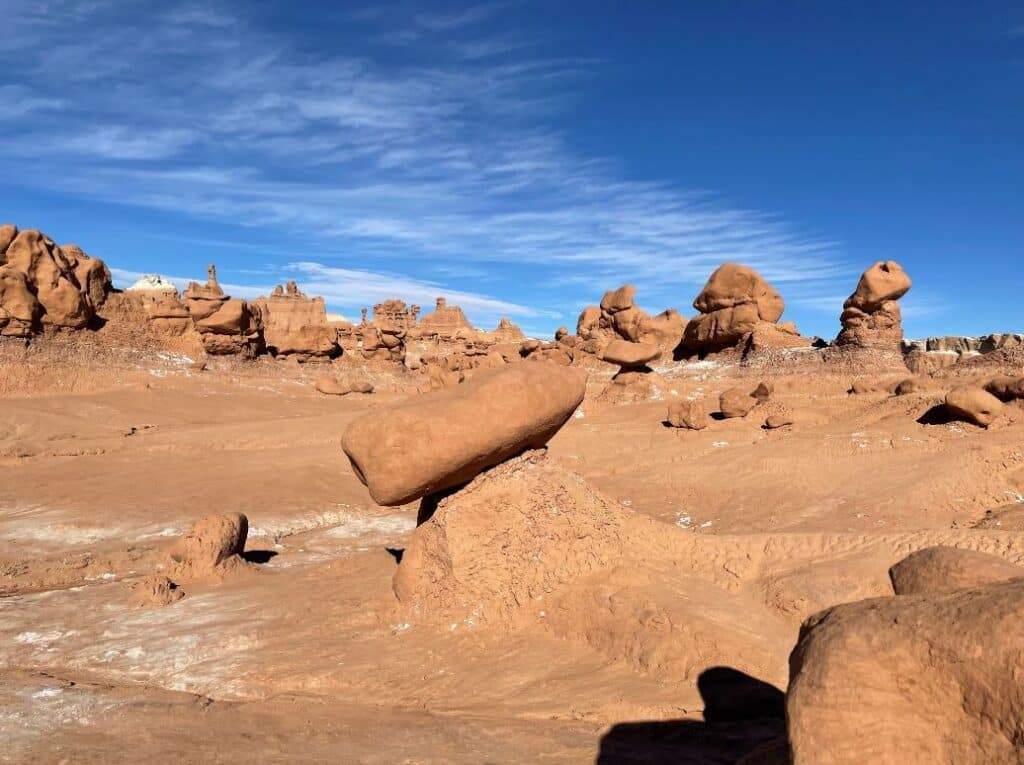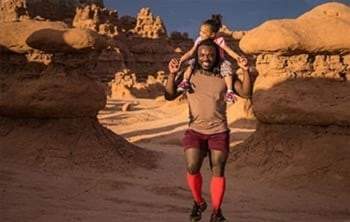 Here are some suggestions for your visit:
The park is open daily from 6am to 10pm and the entry fee is $20 per vehicle.
Plan your visit between March to May or September to November for the best weather conditions and fewer crowds.
Start your adventure by hiking the park's popular Goblin's Lair Trail. The trail will take you through towering rock formations, deep canyons, and ultimately to the Goblin's Lair, an incredible hidden cave with stunning views.
Take the family to the Valley of the Goblins for a unique hiking experience through the famous "hoodoos," mushroom-shaped rock formations that look like goblins.
Don't forget to bring your camera or smartphone to capture stunning photos of the park's unique geological features.
Drones may be used by permit only that can be purchased at the park. (Unsure of usage rights for things like YouTube)
Explore the park's remote areas by renting a mountain bike or ATV from nearby outfitters.
If you are interested in stargazing, consider camping in the park overnight. Goblin Valley State Park has a designated campground with stunning views of the Milky Way galaxy.
For a more challenging hike, try the Carmel Canyon Trail, a strenuous hike that rewards you with stunning views of the San Rafael Swell and the surrounding area.
Finally, make sure to stop by the visitor center to learn about the park's history, geology, and wildlife.
So, pack your bags, bring plenty of water and snacks, and get ready for an unforgettable adventure at Goblin Valley State Park!