In the world of off road customizations, most people are familiar with suspension lift kits and body lift kits. Suspension lift kits add larger springs, shocks and in extreme kits replace things like upper control arms and steering arms. They raise the entire vehicle's suspension providing additional clearance for obstacles and larger tires. Body lift kits add a puck between the frame of the vehicle (or at the top of the shock/spring) to lift the body, but do not provide additional suspension clearance. Suspension lifts work great at adding additional height up to about 6″… beyond that and you start looking at a more insane solution. Like… really crazy. Mad Max type machinery! Enter – the portal axle.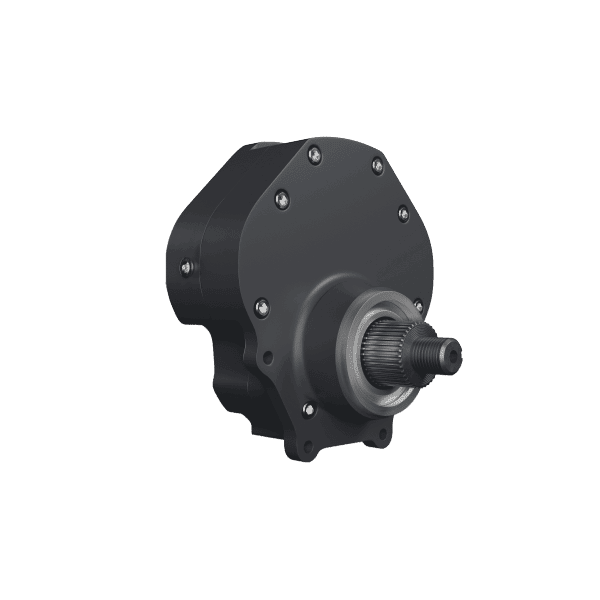 According to Wikipedia.org, a portal is a suspension and drive technology where the "axle tube or the half-shaft is off-set from – usually above – the center of the wheel hub and where driving power is transferred to each wheel via a simple gearbox, built onto each hub." That's a fancy way of saying a small gearbox is added to each wheel offsetting the axle from where the wheel attaches. The amount of this offset creates the amount of "lift" (similar to what you would achieve with a suspension lift, but in much bigger terms). Portal axles have been used for decades on military vehicles and utility vehicles to achieve significant suspension lift and to accept very large tires (think 40″ plus).
Now, a company called Were Wolf Tech (werewolftech.com) has launched a portal axle solution for the Lexus GX and the results are bonkers. Mind blowing! Disturbing (in a good way). The Were Wolf Tech portal axles are a bolt on solution for the Lexus GX and integrate with the existing, factory axles and brake system. Their portal axles increase suspension height by 5.12″ and accept a 38″ tire diameter. By reducing gear ratios, they also increase torque and lower transmission strain. They also offer a tire inflation kit for the Lexus GX so you don't have to get your loafers muddy while airing down or up on the trail.
At $14,000 it's not a budget lift by any stretch… but the results are unlike any you would achieve using a typical suspension lift kit. Plus, it comes with a 2 year warranty and they ship worldwide. If you are looking for massive clearance and huge tires for your Lexus GX – consider these portal axles from Were Wolf Tech.