Editorial content only. TX:GX Overland has no affiliation with these vendors. No representations made or warranties or liability implied. Please refer to terms of service.
We've often wondered why Lexus doesn't offer the GX with fender flares. After all, whenever auto manufacturers want to take an existing SUV or crossover and make a more sporty, off-road ready "looking" version what's the first thing they do? Add black plastic fender flares, a roof rack and some stickers and tout its increased capabilities. (We're looking at you Hyundai and Kia… Suburu you get a pass) With Lexus officially recognizing that the GX470 and GX460 have off road capabilities (see Lexus GX Overland) you'd think they would offer a similar "option package." Call it the GX460 Sport! (original right?)
Fortunately, wherever there is unmet demand enterprising businesses will step in to fill the void. Here are three fender flare options for the Lexus GX470 and GX460. One offers easy installation while the other goes way beyond stickers and requires full body panel replacement. Another provides a true bolt-on application. Either way, they provide body protection from rocks and debris while giving your GX a sporty look (to go along with actual capabilities).
1. NYTOP 2010-Current Lexus GX460/Toyota Prado Fender Flare Kit
NYTOP (which stands for "Not Your Typical Off-Road Product") offers GX460 fender flares that are made from super flexible polyurethane. Customers can order them finished in black primer (in case you want to color match to your vehicle) or UV and scratch resistant semi-gloss black paint. They add 1.5″ of width to your vehicle – enough to cover many larger tire sizes while adding body protection from flying rocks and mud. They install easily using 3M boding tape (we're a huge fan of that BTW… same stuff we use on our GX460 dashboard mount) and do not require drilling. Check them out at https://www.nytop.store/2010-current-lexus-gx460-fender-flare-kit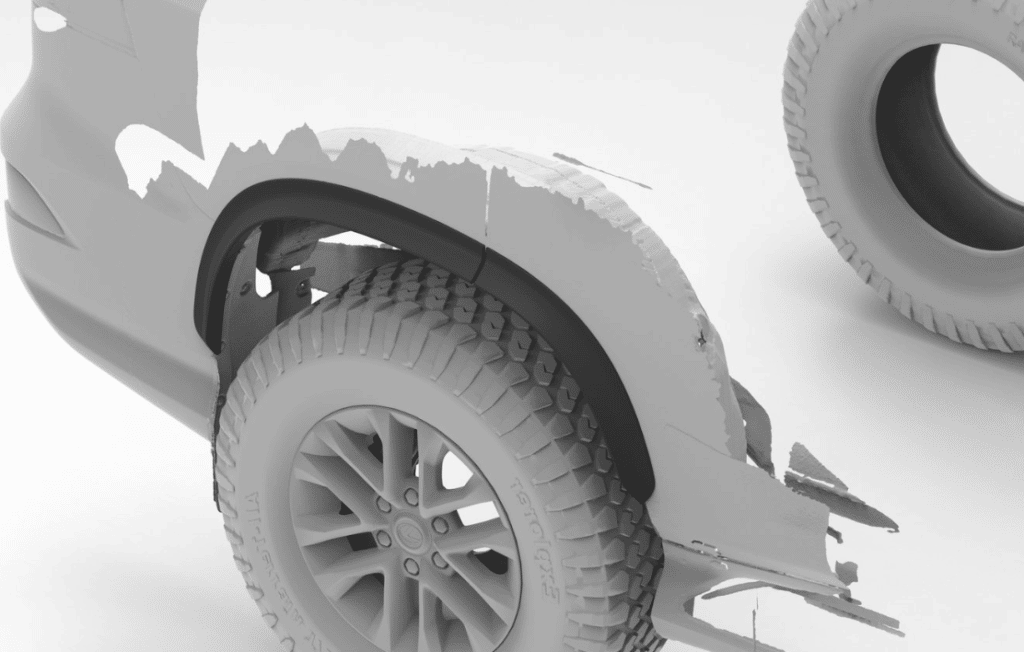 2. Wide Body Fenders for Lexus GX470 from McQueen
The McQueen Lexus GX470 fender flares offer 3″ of additional body. They follow the existing body lines of the GX470 and towards the front of the vehicle end near the headlights for a higher frontal clearance than the stock lines. This allows for significantly higher approach clearance when paired with a high clearance front bumper. The fender flares accept tires sizes up to 35″. Check them out here: https://www.mpdfiberbodywerx.com/lexus.html (PS – they're also coming out with a GX460 fender flare soon)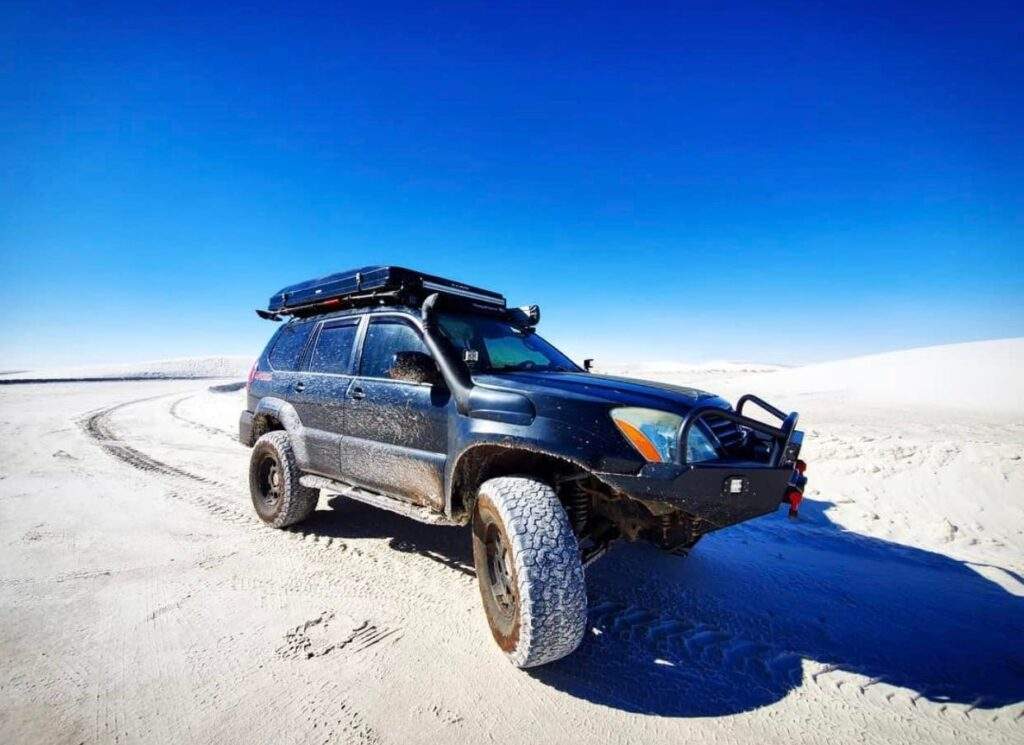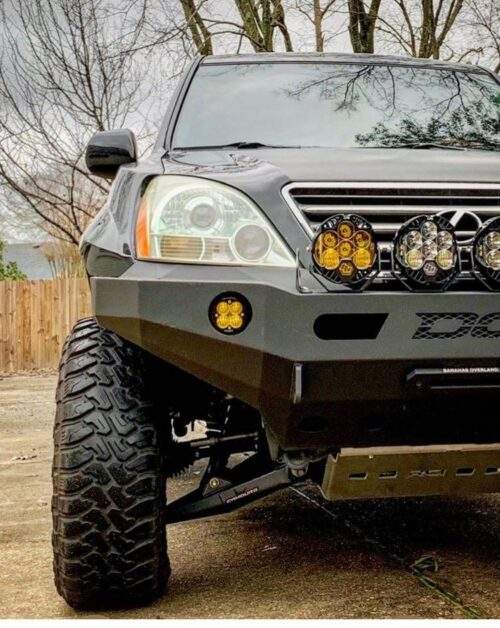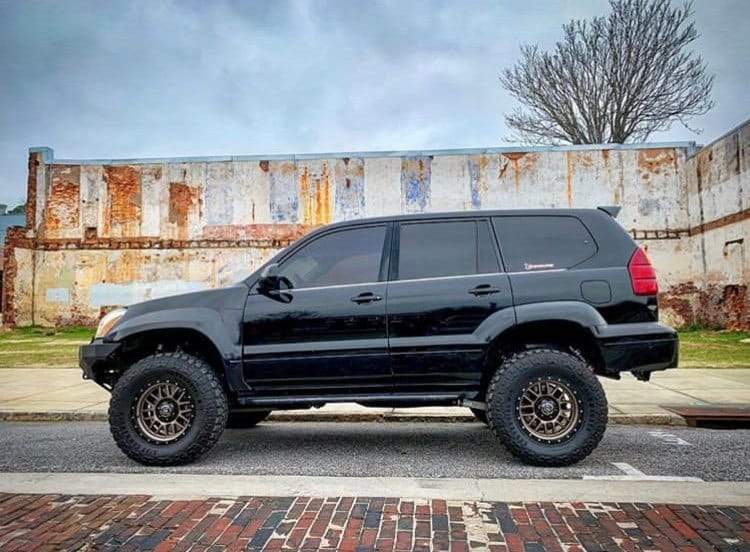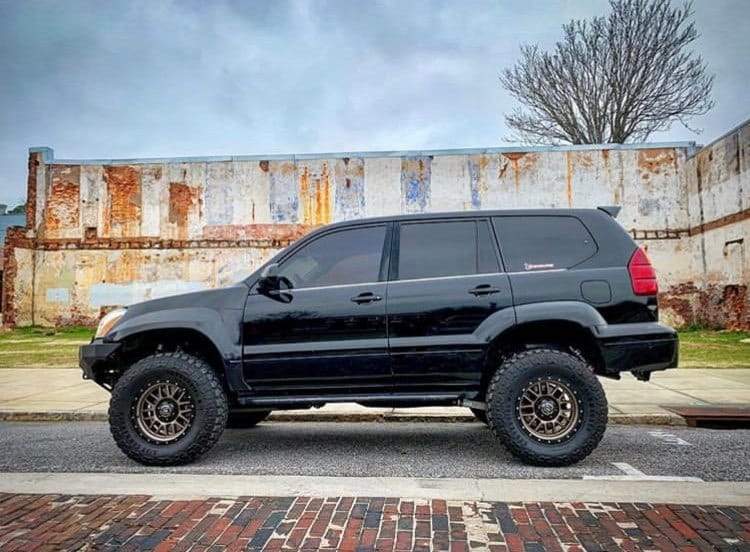 3. STS4x4Tuning GX460/Prado Fender Flares