Fix a squeaking Lexus GX 460 rear door by installing a new Bofn tailgate latch (https://amzn.to/3qttrRk). We install this new latch on our GX460 to see if it fixes the squeak on offroad trails and city streets. If you've ever noticed a squeaking noise coming from the back of your Lexus GX460 when you hit a bump or drive down a rough trail or street you may need to replace your rear door latch. Bofn is one of a small number of companies (no affiliation to them) that make replacement latches that claim to fix the sqeak. Their design uses a latch that increases in size towards the body of the vehicle to add increasing tension on the rear door versus the stock latch that is flat the entire length. SCROLL DOWN FOR INSTALL VIDEO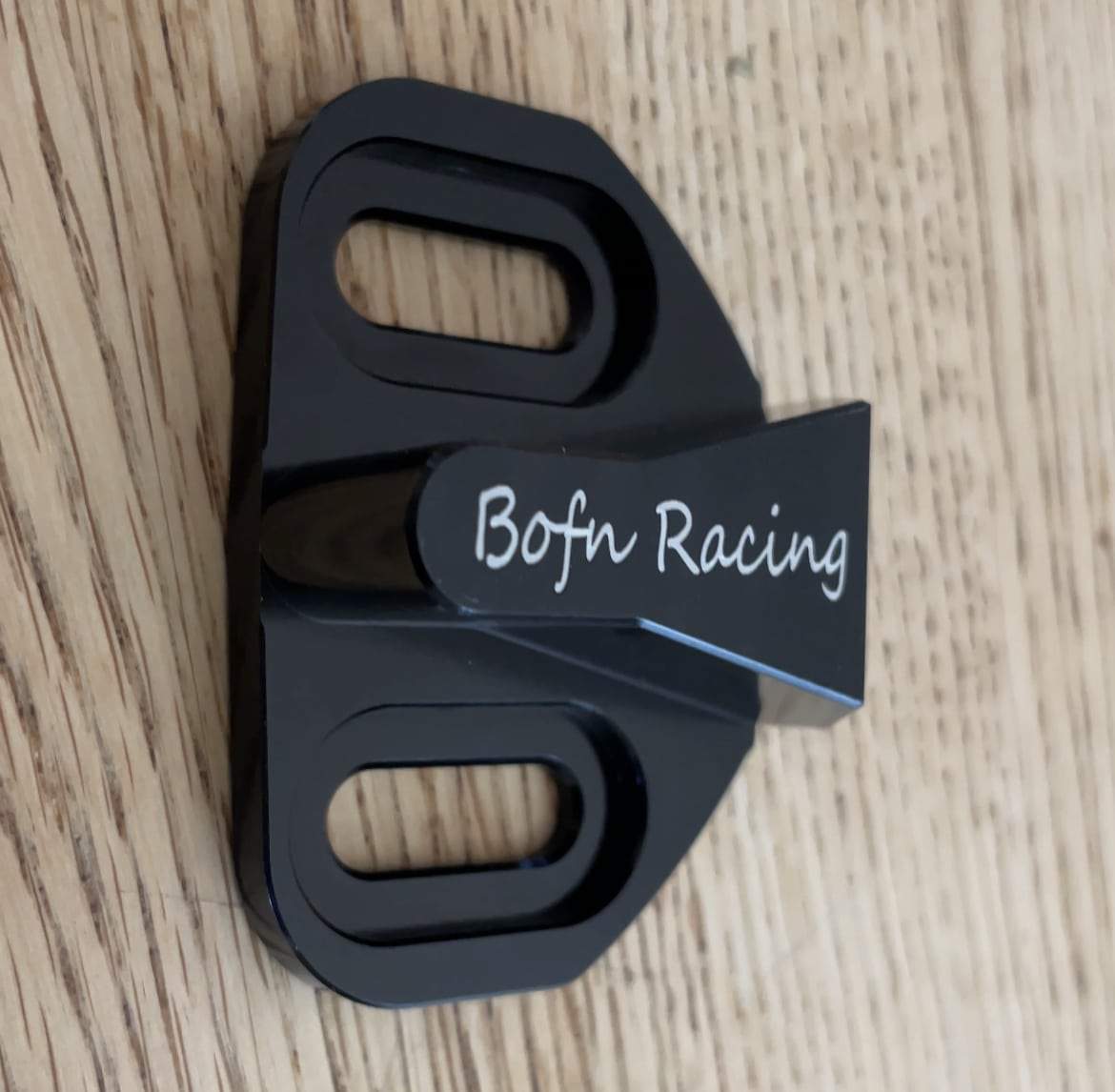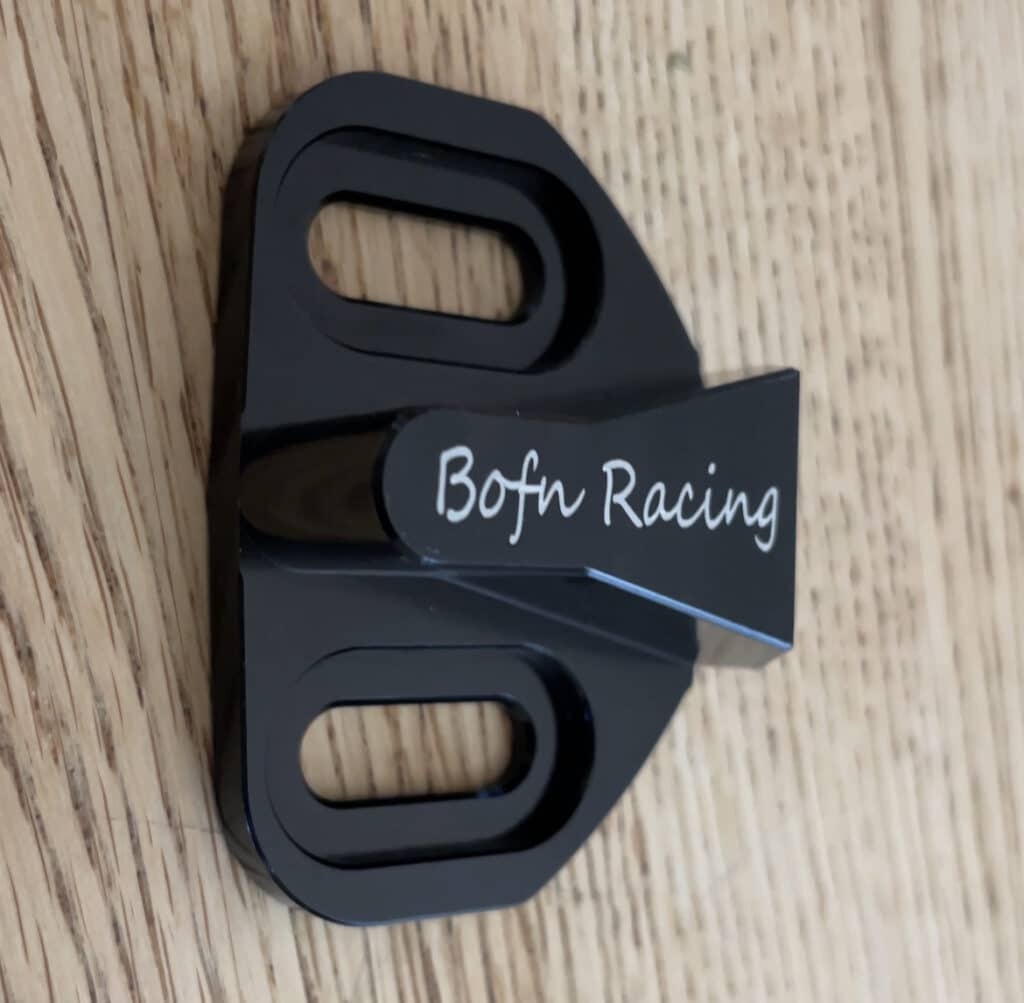 DID IT WORK? So far the latch has significantly decreased the squeaking coming from the back door on paved and rough roads. Occasionally, when hitting a very large hole or bump, or rolling over something that causes extra body twist, I will hear a squeak but this is now the exception rather than the rule. I highly recommend this product! Wish I had done it a long time ago – especially considering it only took about 30 seconds to replace!
Video Transcript: good afternoon GX Nation if you've everbeen rambling down a dirt road in yourGX? then you know that the rear door is prone to squeaking. hell if you even drive your GX around town you'll notice that the back door can squeak every once in a while. mine's squeaking pretty bad. it's gotten to the point where I want to fix it, so I bought this product from Bofn. racing it replaces the existing rear door latch. we're going to install it today and hopefully fix that squeaking problem all right so the idea here is that this new door latch is going to replace the existing one it uses the existing Hardware the new latch has these angled pieces to give a tighter fit on the rear door whereas the old one is just flat on both sides what we're going to do is take our T30 star bit we're going to take the existing screws out we're going to reuse that Hardware on the new bracket it's a very easy installation here fits right into the existing holes sure that there will be some adjustment here and that is part of the design here is that it can be adjusted which is great there you have it that took all of about30 seconds let's give it a tryI can already tell just by the way that closed that is a lot tighter I mean a lot tighter see here this new bracket looks like it's in good shape really don't see any wear and tear on that so I think we're probably in pretty good shape that's where my screws are on this new bracket may be differentf or yours just depends on how loose your rear door is so give it a try again this is from Bofn racing I'll put the link down in the description I'm going to give this a try over the next several weeks I'll also put comments down in the description to let you know how well it's working as always I will see you out on the trails thanks for tuning in today check us out on YouTube InstagramFacebook and of course as always on our website have a great day
– Page Contains Affiliate Links – Why? (click here to expand)

We lose money every month producing the TX:GX Overland website and YouTube channel. Creating content takes time and money – we have to pay for:

Website and WordPress hosting
Trip videos that cost money for fuel, admissions fees at parks/events, and wear and tear on our vehicle
An enormous amount of our time producing this site and the videos (I won't even begin to calculate that cost!)

Basically, we lose money every month. We use affiliate links and YouTube monetization to try to reduce this monthly loss but they don't pay much. We lose about $20 per month just from our website costs (not including trip costs). Purchases made via this website using affiliate links sometimes result in us making a small commission (usually 2-4%) that we use to keep the lights on. But since we lose about $20 per month (not including trip fees) you can see we are definitely not "in it for the money" – we do this out of a love for helping other people enjoy the outdoors and overlanding, to help people get started and find gear to make their trips more successful, and to produce videos that inspire and entertain our viewers. Even though we lose money each month, we are committed to helping the world we live in. Please read "Who Our Affiliate Links Benefit" to see a list of the causes and charitable organizations we donate to. Thank you for your understanding!
– Who Our Affiliate Links Benefit (click here to expand)

TX:GX Overland is about experiencing the outdoors and doing so in a responsible, sustainable way. Without the trees, the forests, the clean babbling brooks and the open trails we enjoy while overlanding we simply couldn't exist. Therefore, we are committed to helping organizations that support our outdoor adventures. Though we do not make a profit from the TX:GX Overland website or YouTube channel we still make donations to worthwhile causes. We make donations to the following organizations:

OneTreePlanted
Tread Lightly

We have reviewed these organizations and determined they fit our purpose. We do not have the resources to do an exhaustive background check of their prior/current activities, partnerships, board members, etc. so if they are "doing something bad" we're not aware of it. We hope our donations to these organizations is doing the world some good – if you disagree with these choices we respect your decision, please respect ours.
4×4 Off Road Overland Equipment